The Wi-Fi password for your R1 is laser-etched to the inside of the battery compartment.
That same unique network name is printed on a removable sticker on the bottom of the vehicle (be sure to remove this sticker before you fly your R1):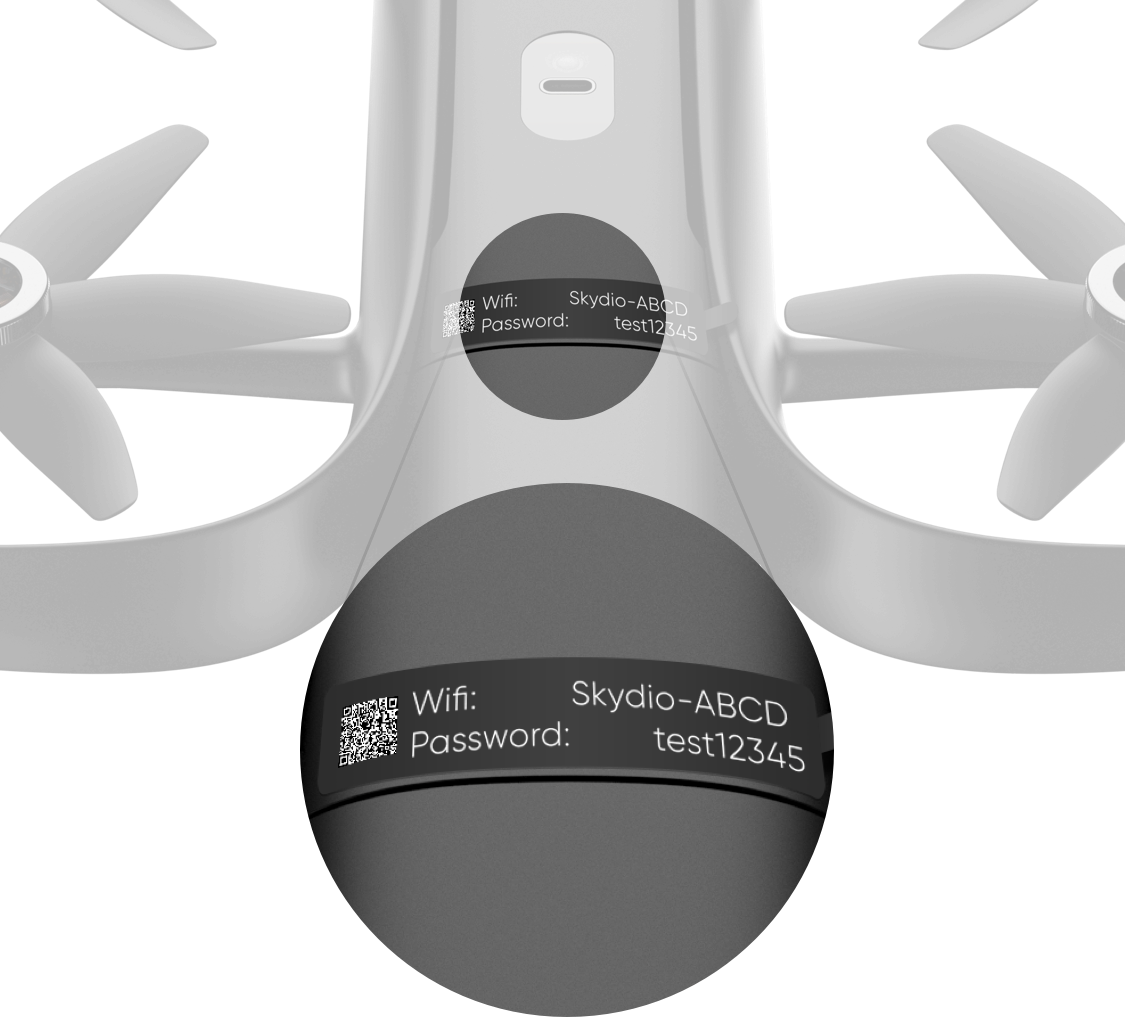 If you've lost those details, you can always remove the battery, write down the Skydio R1 network name and password, then re-insert the battery and try to connect again.
If you need additional help, please feel free to contact us.