The Skydio Autonomy Engine is always improving and adding new features to your R1. These improvements are enabled with periodic software updates to both the Skydio app and R1 itself.
Software updates for your R1 are delivered via the Skydio app. When an update is made available, you'll receive a notification within the app (this notification may not appear until you connect to your R1 via WiFi):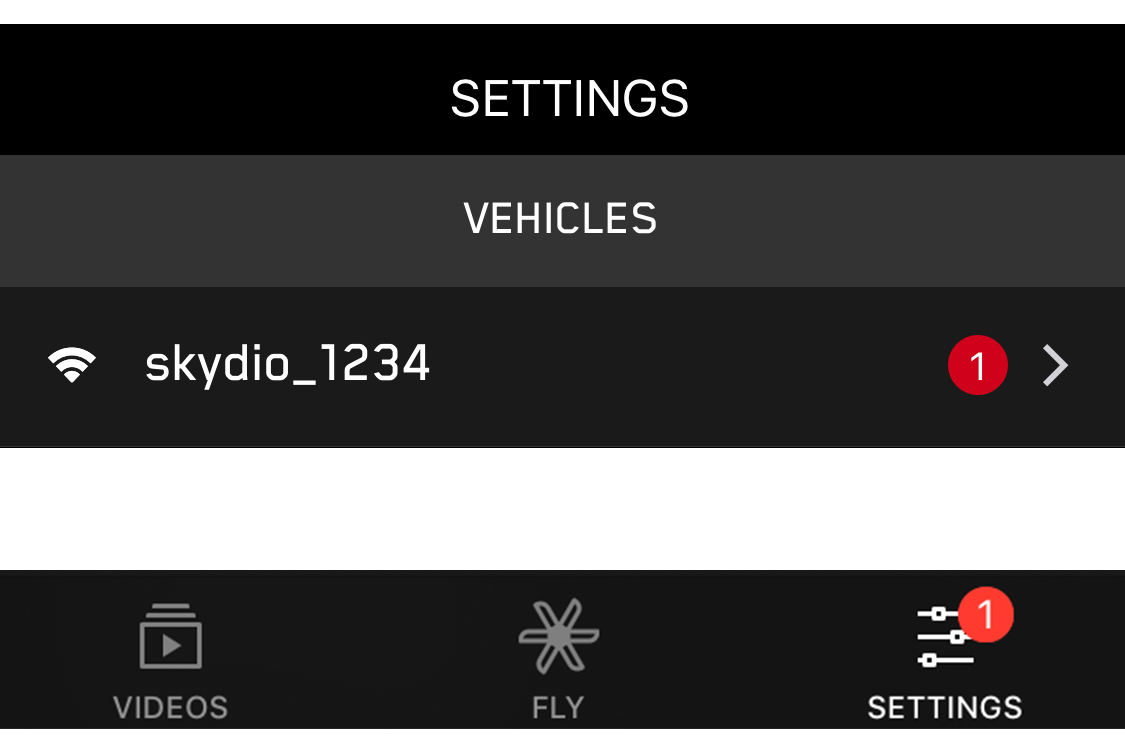 To install the update, select your R1 in the list of vehicles within Settings and then follow the onscreen prompts to start the update. Note that these illustrations are from an iOS device, but the process looks almost identical in the Android version of the Skydio app: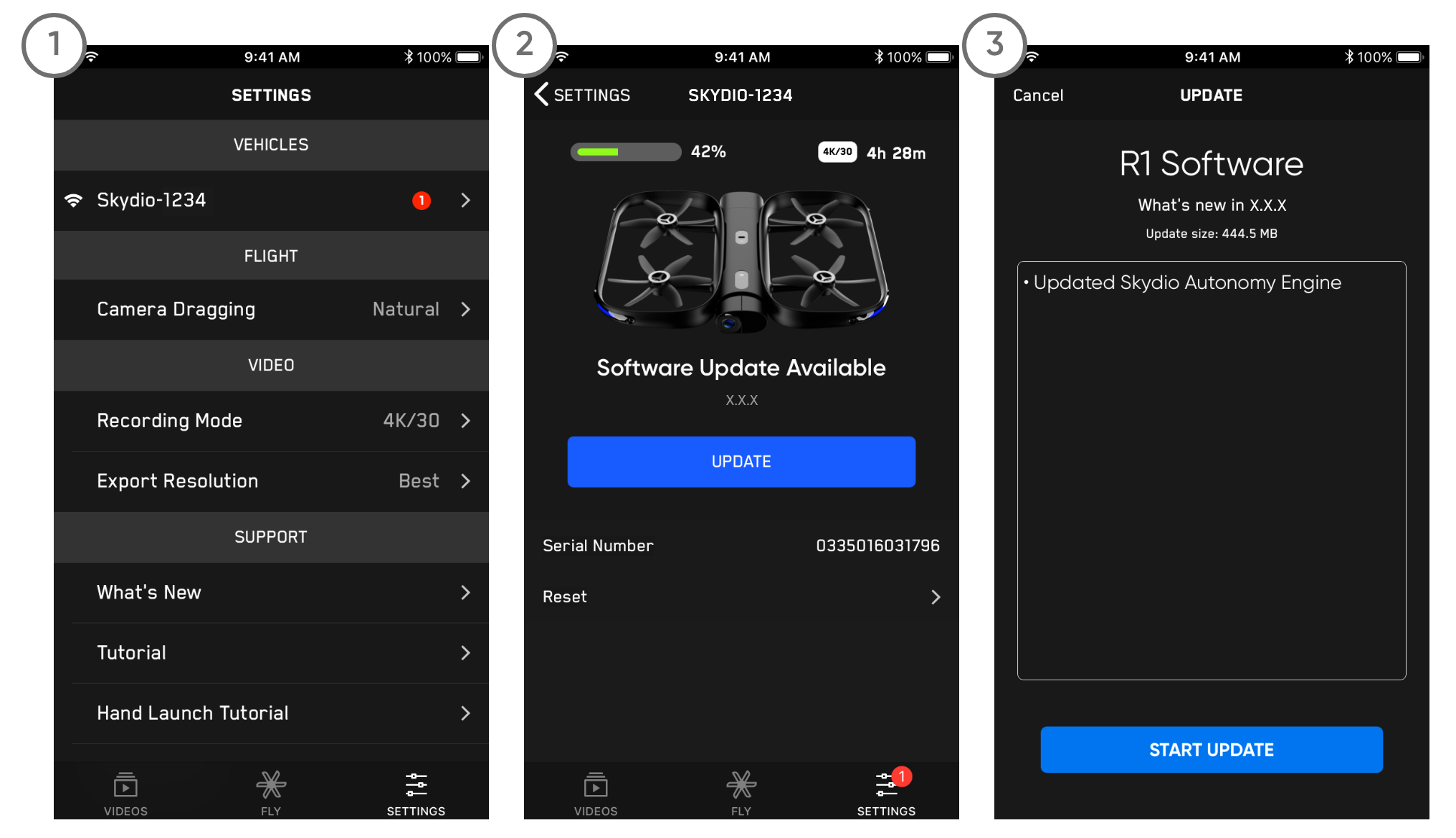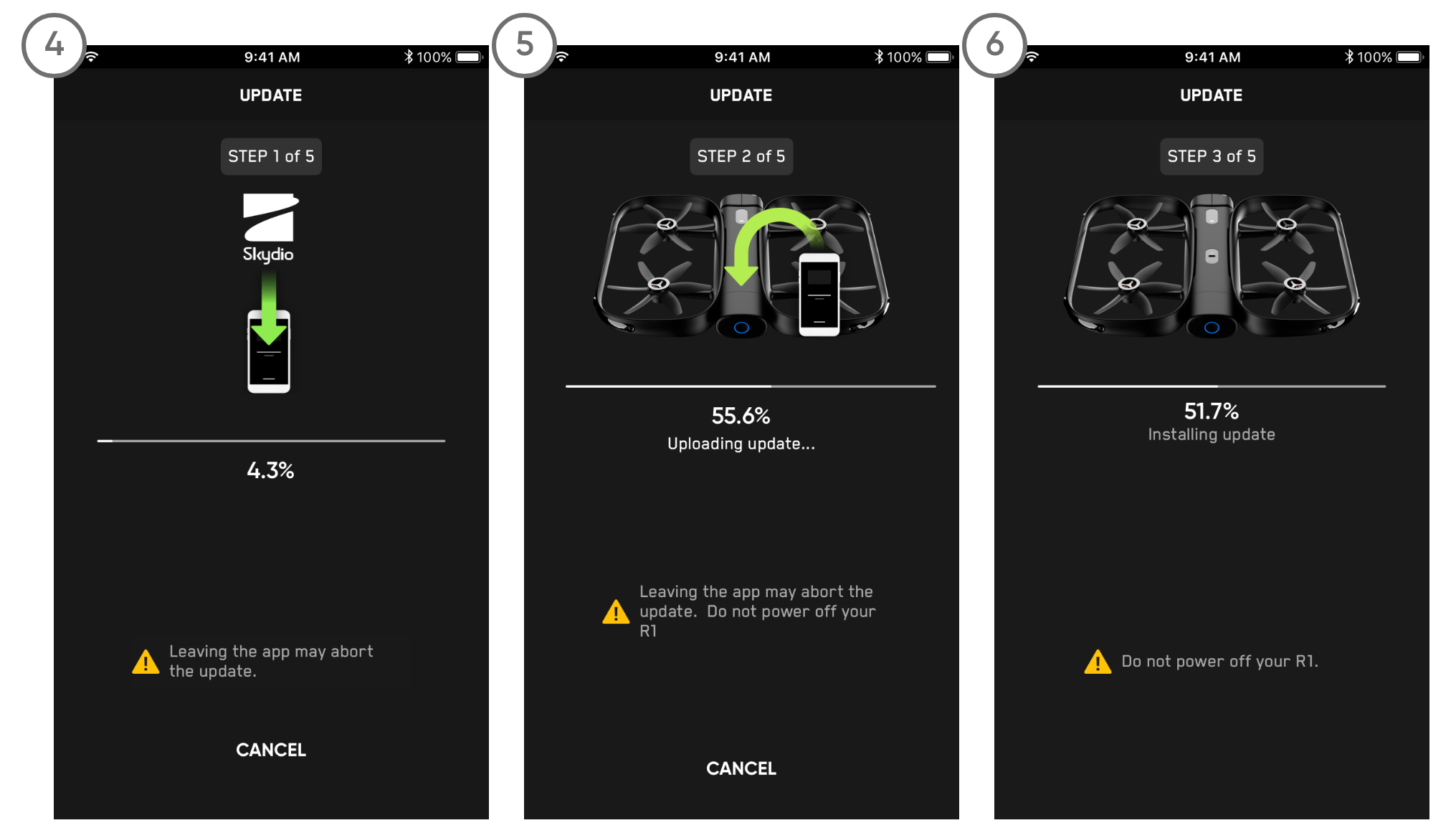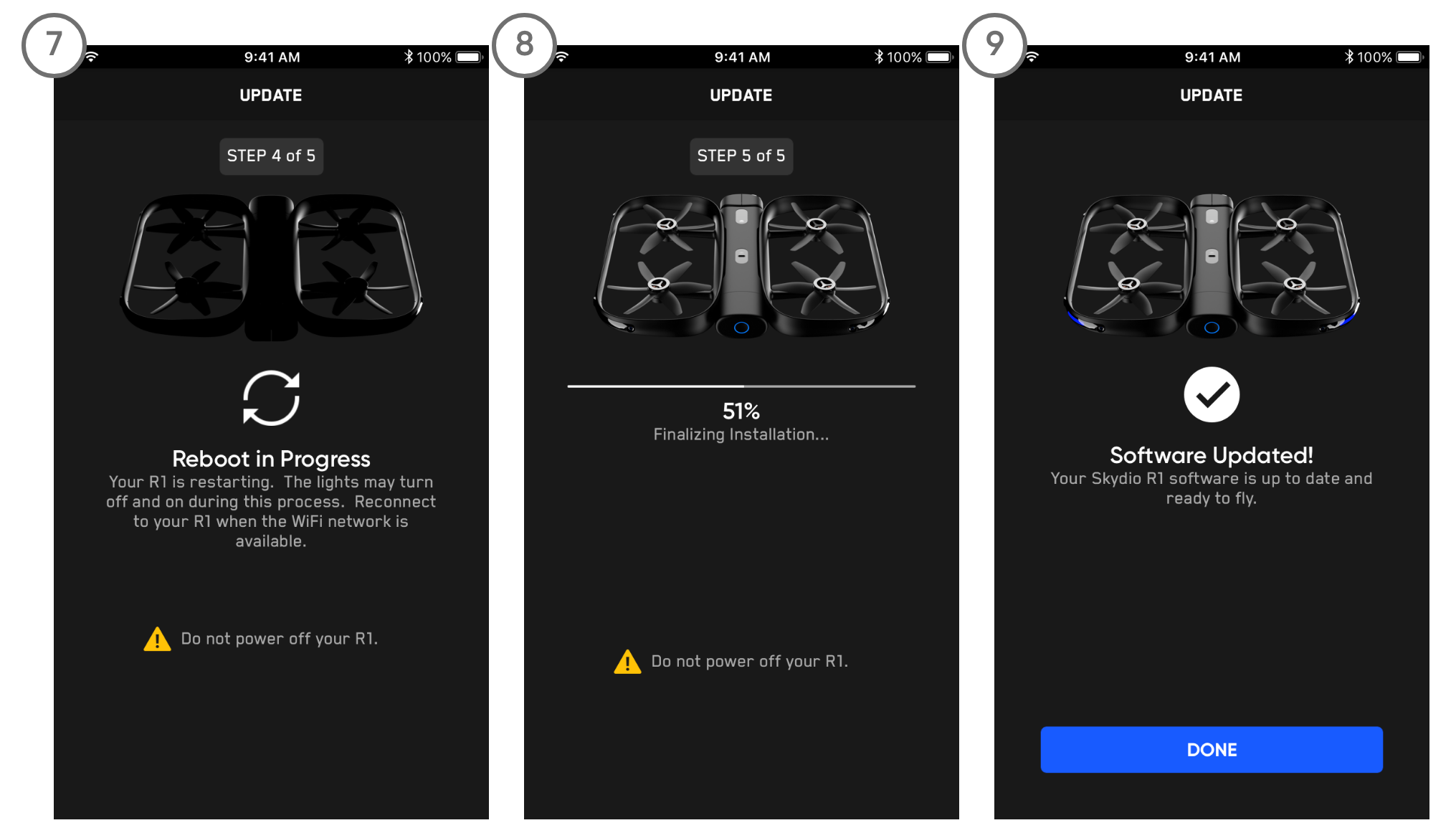 Notes:
Always check to make sure you have the latest version of the Skydio app via the App Store or Google Play.
Make sure both your phone and R1 have fully charged batteries before updating.
For some updates, you may need to switch to your home WiFi network to download the update to your phone. Note that you can also change the Update Using Cellular setting within the app to accommodate your personal data usage.
If you have any questions or need any additional help, don't hesitate to contact us.