January 4, 2022
| | |
| --- | --- |
| Enterprise Android app version: | 15.11.34 |
| Enterprise iOS app version: | 15.11.1 (2) |
| Drone software version: | 15.11.29 |
| | |
| --- | --- |
| | For Skydio 2/2+ users, this update will be released gradually over the course of 1 week. If you do not see the update in the App Store or Google Play by January 11, 2022, please contact Skydio Support. |
New
Skydio X2D Encryption Support
Introducing full support for encryption on your Skydio X2D. Before starting your flight, insert a security key to encrypt your data. After completing a scan, land and insert the security key to decrypt your media and access your scan data.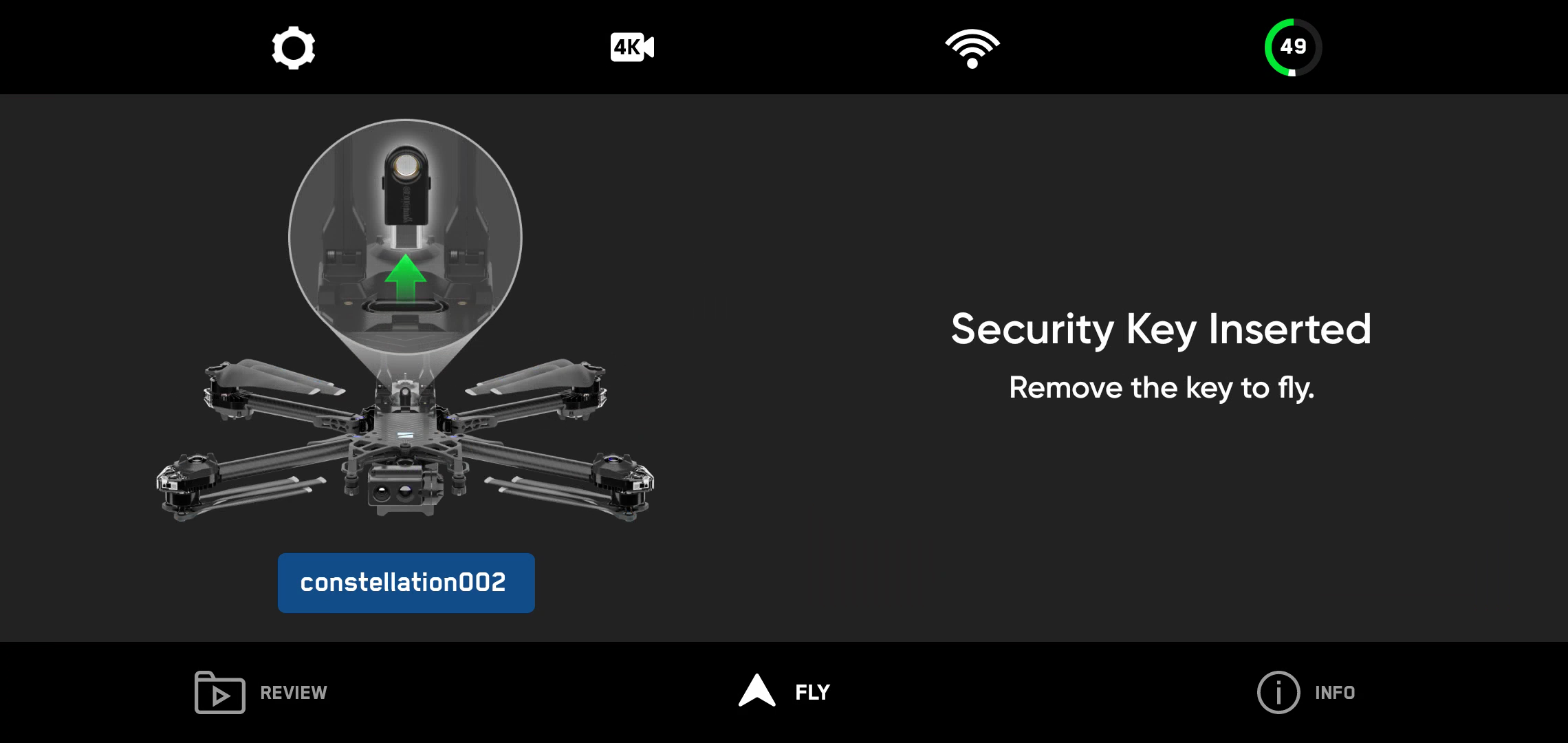 Enhancements
Capture Report Update
The Capture Report now includes information about which drone was used to fly in a specific scan, giving you additional valuable data for your post-scan review.
UI/UX Improvements
New text field entry for 2D GPS Capture Height. You now have the ability to manually enter your desired Height over Launch during a 2D GPS Capture.
Fly to your desired Height and select "Set Height to Current" or input a valid number between zero and your designated Height Ceiling into the text field.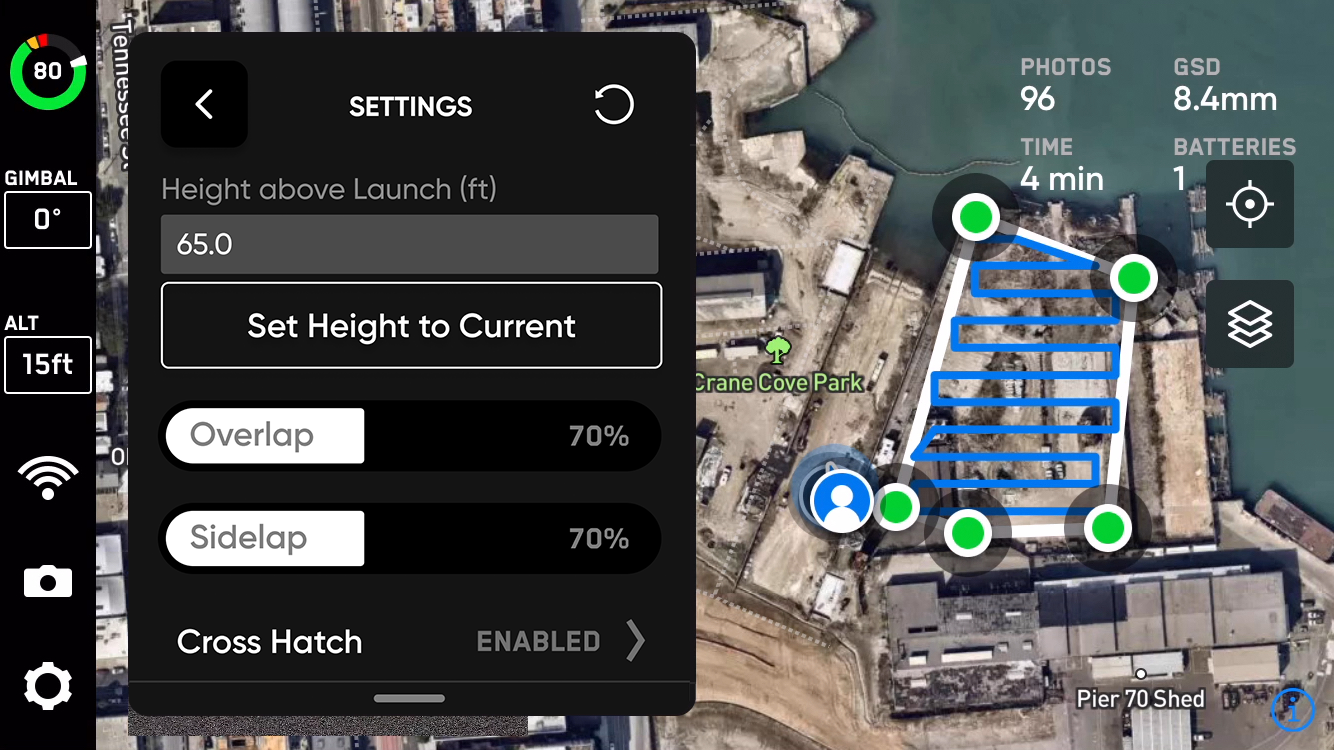 October 14, 2021
| | |
| --- | --- |
| Enterprise Android app version: | 15.10.5 |
| Enterprise iOS app version: | 15.10.0 (6) |
| Skydio 2 Drone software version: | 15.10.17 |
Introducing 2D GPS Capture as a new 3D Scan capture mode. You now have the ability to preplan your flight using a top-down map view.

This release brings performance improvements and stability updates to enhance

your flying experience.
For more information visit:
Access 3D Scan Software Manuals
September 28, 2021
Skydio is proud to announce exciting new features and enhancements to 3D Scan* in our software release version 15.9.
Enterprise App Version

15.9.31 (iOS)

15.9.35 (Android)

Skydio 2 Vehicle Software Version

15.9.41

Skydio X2 Vehicle Software Version

15.9.41
*Additional license required - To purchase Skydio 3D Scan contact a Skydio Sales Representative
Access Skydio 2 Enterprise Operator Manuals here.
Access Skydio X2E Manuals, Checklists, and Guides here.
New
Android Support
3D Scan is now supported on Android 9.0 (or higher) devices. Install the Skydio 2 Enterprise App for Android and ensure you have been provisioned with your Autonomy Enterprise Foundation (AEF)™ software add-on and 3D Scan™ software add-on.
3D Scan on Skydio X2
In addition to Android support, 3D Scan is now available on all Skydio X2 variants. Contact a Skydio Sales Representative to purchase the 3D Scan software add-on.
Adjustable Z Gimbal Pitch
By default, the gimbal angle during a Z Contour Slice scan pass is now set to 15 degrees below the horizon. This downward-facing image capture can lead to better reconstructions for certain structures like cell towers. Adjust your Z Slice gimbal pitch as-needed.
Enhancements
Adjustable Exploration Speed
Before the Explore phase begins, you now have the option to decrease the speed at which Skydio 2 or Skydio X2 performs this initial inspection. Adjust the flight speed from 1.1 mph - 5.6 mph (0.5 m/s - 2.5 m/s). The Explore phase should be a small fraction of the total scan time.
DNG Image Capture
DNG photos may now be captured when Stop for Photo is enabled. Access these files post-flight by connecting your drone or the Media Card to a laptop or computer.
Floor and Ceiling
You no longer need to select "Move Floor" or "Move Ceiling" to update the current placement of these bounds. Fly to the desired location and the Floor/Ceiling will move with your drone as it flies. Additionally, you will notice a gray AR plane that denotes the launch height, making it easier for you to visualize where to set the Floor/Ceiling.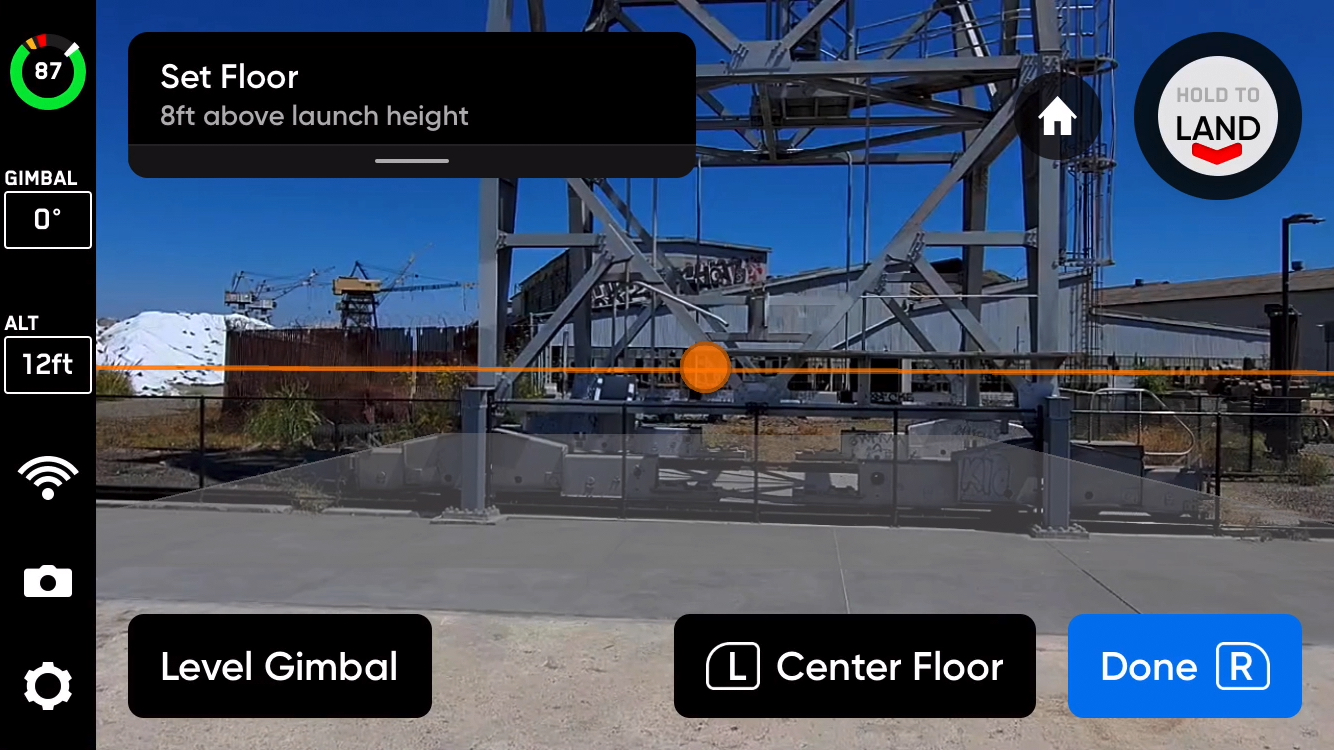 Draggable Pillar Placement
In addition to flying to place pillars, you may now easily drag them to encompass the structure you wish to scan. By default, the pillar is attached to the drone and will move as you fly. Enable dragging by holding on the screen to select the active pillar. You may continue to set pillars by dragging or select "Attach" to reconnect the pillar to the drone.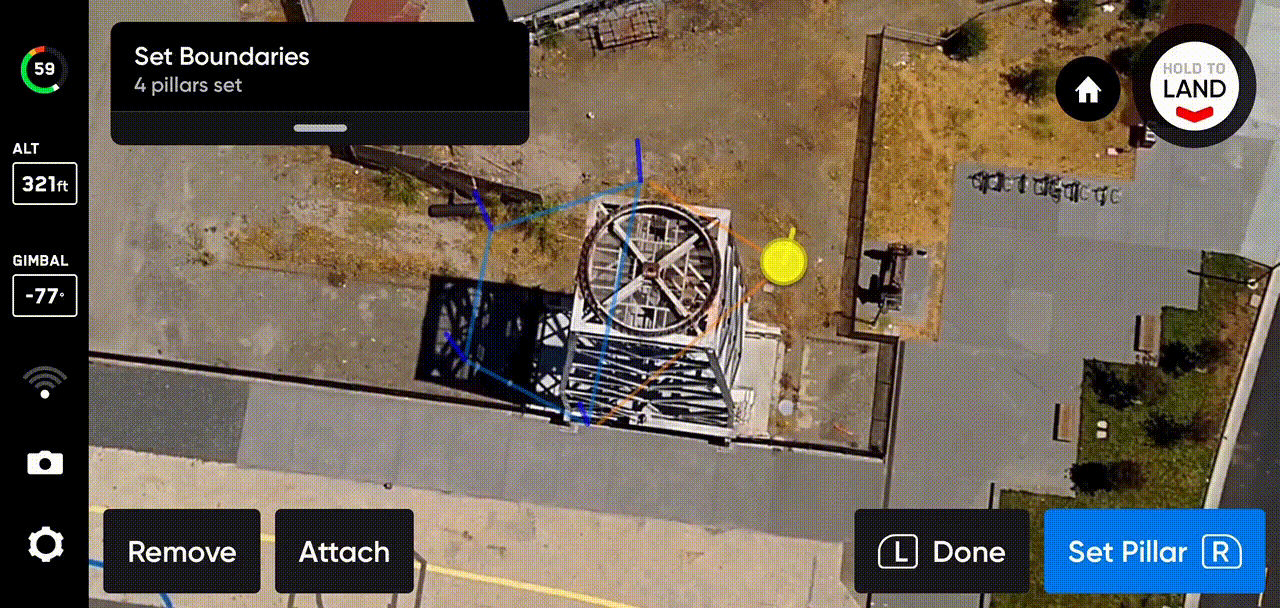 Explore More
Explore related articles for additional information
How to access Skydio 2 Enterprise Operator Manuals
How to use 3D Capture with 3D Scan
How to use 2D Capture with 3D Scan
If you have questions or need additional support—feel free to reach out! Skydio Support
© 2021 Skydio, Inc. All rights reserved A0097
Was this article helpful?