Skydio X10 Frequently Asked Questions
Published: Updated:
Introducing Skydio X10, the perfect interlock between precisely engineered hardware and intelligent software; it is the smartest and most adaptable drone on the market today. With abundant computing power and capacious expandability, Skydio X10 is ready to fulfill the mission needs of today, and tomorrow.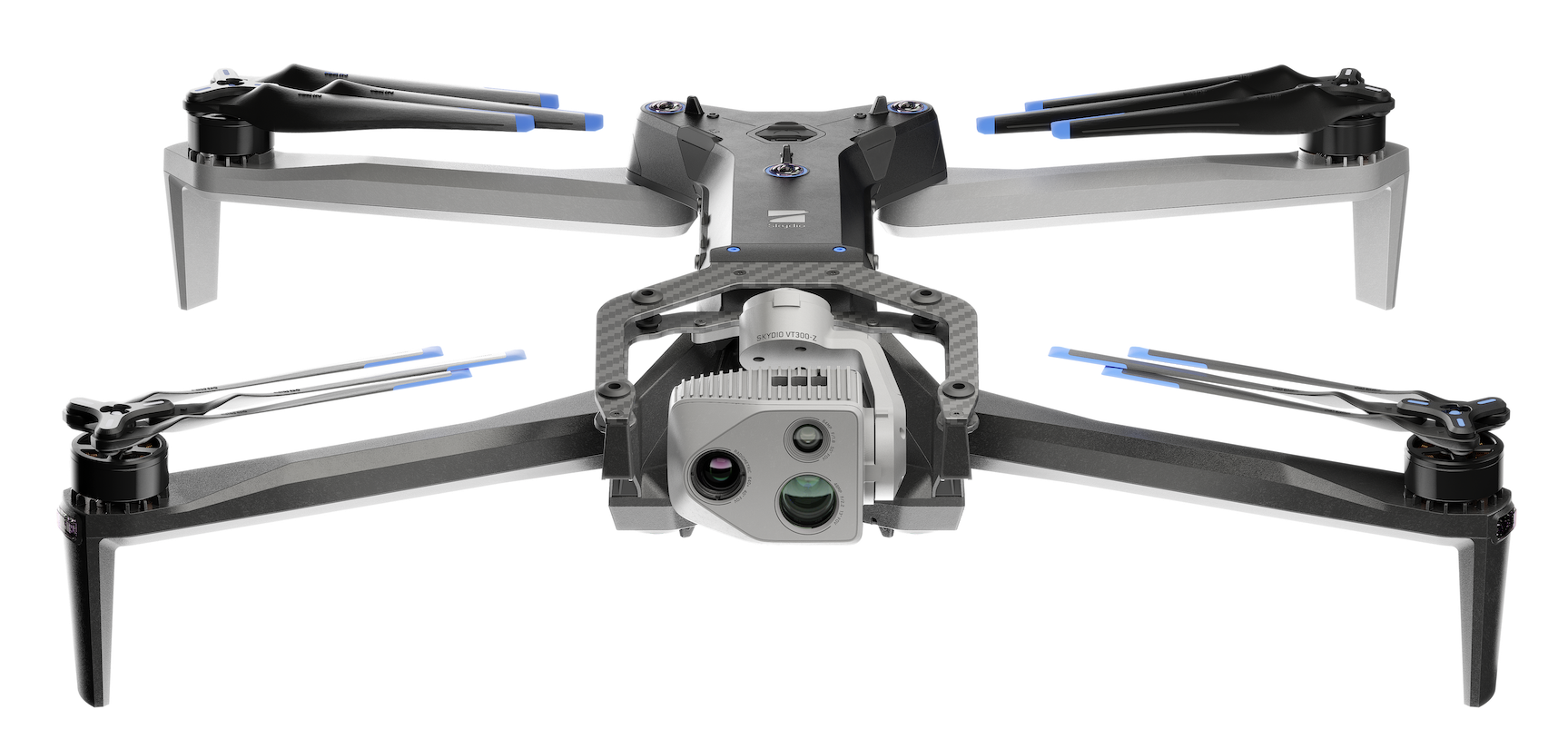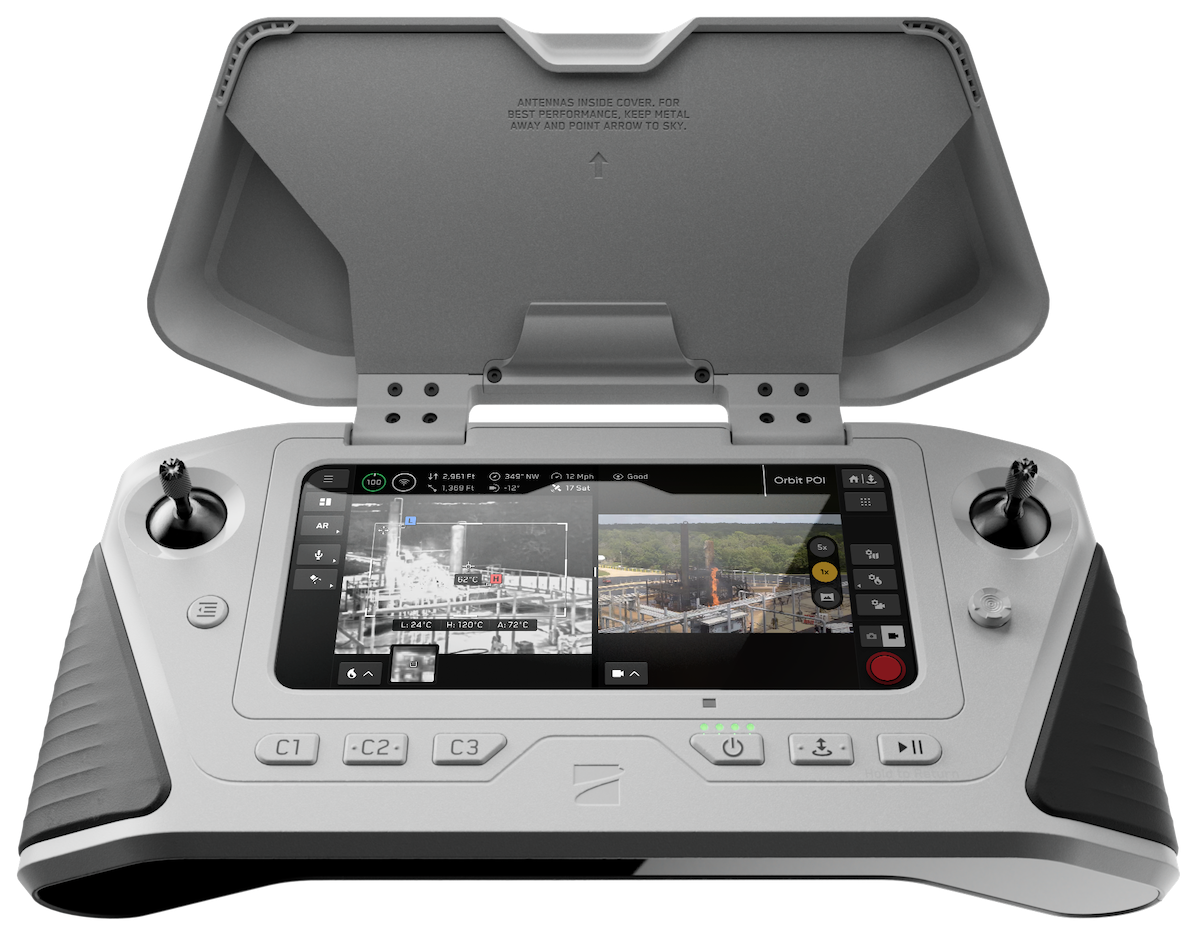 [accordion heading="What are the main features of Skydio X10?"]
Navigate intelligently in any environment
Powered by the NVIDIA Jetson Orin GPU, Skydio X10 has 10x the onboard processing of previous drones, enabling more advanced perception and navigation through complex spaces.
Six 32MP navigation cameras provide a 360 degree visual field to spatially reason in all directions at once.
If vision systems are compromised, X10 automatically switches to GPS navigation to ensure mission completion.
Autonomously capture and process data
With high-level guidance, Skydio X10 autonomously scans environments and captures datasets to build 2D maps and 3D models on-board without external processing.
Computer vision and adaptive flight planning allow comprehensive data capture tailored to inspection and modeling goals.
Operate day or night
Skydio X10 is the first drone with 360 degree computer vision for night flight, enabling full autonomy in darkness.
Unparalleled image quality
Capture higher resolution visual data than larger drones with the Skydio X10 64MP narrow camera. This allows for detailed inspection images and maps.
Reduce noise and enable HDR in low light scenes with the Skydio X10 50MP 1" wide camera setting the standard for large pixels and wide field of view. The wide field of view and low light performance enables illuminating and detecting minute cracks as small as 0.1mm on the undersides of structures.
Improve image quality with enhanced white balance, noise reduction, and HDR powered by Qualcomm's powerful Spectra 480 image signal processor.
Enhance effective resolution from Skydio X10 sensors through custom-engineered lenses optimized to maximize sensor resolution.
Capture faster exposure times in low light with custom wide aperture f/1.8 and f/2.2 lenses designed for specific focal lengths, allowing 1.7-3.5x more light than competitors.
Powerful zoom functionality
Maintain superior image quality even in zoomed-in shots through a compact transition zoom system, which starts with a high megapixel sensor for wide, detailed images then transitions to lossless digital zoom and a telephoto lens to zoom in further. This enables reading license plates and identifying subjects from long standoff distances.
Thermal imaging excellence
Achieve the sUAS category's highest thermal imaging quality with a FLIR Boson+ sensor -- the first in a drone -- capable of resolutions of 640x512 and offering increased sensitivity down to <=30mK and more accurate radiometric readings. This allows precisely detecting temperature differences to identify hotspots and humans.
Fast and easy deployment
Rapidly deploy with a single operator in just minutes using a lightweight, backpack-portable design that packs the performance of much larger drones.
Adaptable and customizable
Adapt to virtually any use case by extending sensors and attachments using MIPI, USB3 and modular connector ports that synchronize attachments in real-time with 4 bays enabling 50W power delivery and hardware time sync per port.
Resilient performance
Operate reliably in rain and dust with an IP55 rating for water and particulate sealing thanks to protected joints and nano-coating.
Withstanding harsh environments using durable, lightweight materials like composite polymers, synthetic graphite, magnesium and carbon fiber optimized for strength, heat dispersion and weight.
The efficient, folding 3-blade propulsion system enables quiet flight up to 45 mph and continues stable flight in high winds and inclement weather.
Seamless connectivity
Pilot missions remotely today and prepare for fully autonomous flight through 5G connectivity that enables extended operational range, especially in crowded urban areas.
5G connectivity expands your control and access to Skydio X10 even in challenging radio environments, empowering new mission capabilities.
[/accordion]
[accordion heading="How much does it cost?"]
Pricing is quite variable based on the configuration that's right for you. While we're not publishing our pricing, it's in the same approximate range as Skydio X2. We'd encourage you to reach out to your account executive or our sales team who can provide you with more details.
[/accordion]
[accordion heading="When will I be able to buy Skydio X10, and when will I get it?"]
You can purchase Skydio X10 now! Reach out to Skydio Sales to start your order. Ship dates are not available at this time, but it will be first come, first serve, so be sure to get your order in now!
[/accordion]
[accordion heading="What comes in the Skydio X10 Starter Kit?"]
The X10 Starter Kit includes:
1x Skydio X10 with your chosen sensor package
1x gimbal protector
2x 256 GB SD cards, pre-installed
1x Skydio X10 Controller with chosen Skydio Connect option
1x 100W adapter
1x 230W adapter
1x Starter Case (hard shell, carry-on sized)
1x Dual Charger
1x set of spare propellers (includes 2x CW, 2x CCW)
3x batteries (one attached to drone)
USB-C to USB-C cable
Microfiber cloth
Quick Start Guide
[/accordion]
[accordion heading="What software comes with the drone?"]
Skydio X10 comes with the following software features:
Real-time 3D mapping
Object/scene recognition
Motion planning
360 degree obstacle avoidance
Subject detection
Skydio Visual Navigator
Waypoint Missions
GPS Flight
Offline maps
Vertical View
Point-of-Interest Orbit
Digital Zoom
Visual Return-to-Home
Close Proximity Obstacle Avoidance
Precision Mode
KeyFrame
Subject tracking
Track in Place
Map Capture
You can additionally purchase the following flight and data apps:
Remote Flight Deck (Skydio Connect 5G only)
Scout
Tower Scan
NightSense
Crosshair Coordinates
Dynamic Mode
3D Scan with Onboard Modeling
Mission Planning
Onboard Modeling
Multi-Viewer Live Streaming
Model Viewer
Media Sync
Cloud Storage
[/accordion]
[accordion heading="What are the different hardware versions?"]
Skydio X10 Drones
X10 comes in a range of hardware configurations to best suit your use case.
Available online configurations

X10E with IR navigation cameras
X10E with visible light navigation cameras
X10E with IR navigation cameras + Cellular 5G
X10E with visible light navigation cameras + Cellular 5G

Available offline configurations

X10D with IR navigation cameras
X10D with visible light navigation camera
Skydio X10 Sensor Packages
Skydio X10 packs sensor capabilities typically only found in larger drones into a simple, lightweight airframe, including 64MP visual, 48MP telephoto, 50MP wide angle, and 640x512 thermal modules that empower it to take on nearly any inspection, public safety, or industrial use case. This array of best-in-class sensors makes X10 the one drone that can tackle it all.
| | |
| --- | --- |
| VT300-Z | VT300-Z carries both a 64MP narrow and 48MP telephoto visual module for maximum zoom distance along with a FLIR Boson+ radiometric module. Excellent for law enforcement and inspections requiring large standoff distances. |
| VT300-L | VT300-L provides a 64MP narrow module, a 1" wide module with a LED flashlight, and a FLIR Boson+ radiometric module. A great choice for mapping structures and inspections in low light environments. |
FLIR Boson+ is a radiometric thermal module offered with the VT300-Z or VT300-L sensor packages. This sensor is 40% more sensitive than its predecessor, the FLIR® Boson 320x256, so Skydio X10 operators will be able to see much greater detail and get much more precise radiometric measurements than they ever have before.
[/accordion]
[accordion heading="What attachments can we get?"]
NightSense

Skydio X10 is equipped with six high-resolution navigation cameras with 360° perception. The NightSense attachment will light the way for the X10 navigation cameras, unlocking their perception even in total darkness. This provides unrivaled situational awareness, night and day.

Available for either visible light or infrared navigation cameras. The visible light navigation cameras option is ideal for organizations that mostly fly during the day and have some night work needs. For organizations that prioritize night work, IR-sensitive nav cams allow X10 to be flown more discreetly.

Speaker and Microphone

Enables Skydio X10 pilots to speak into their X10 Controller microphone and broadcast messages over the drone's integrated speaker. When landed, X10 can provide two-way communication.

This lightweight attachment is easily installed on the X10 airframe and controlled through the X10 Controller. Rugged weatherproof speakers provide reliable performance in tough conditions.

Spotlight

Illuminate dark environments with this high-powered spotlight attachment.

Adjust brightness from 0-100% and switch between solid or strobe light modes. Pivot the spotlight up to 180 degrees on either side of the drone for precision directional lighting.

With two spotlights attached, the system provides 10 lux of illumination sufficient to identify individuals at 60 meters. One spotlight still generates 5 lux of light for ample visibility.
[/accordion]
[accordion heading="What are the zoom capabilities of the VT300-Z sensor package?"]
The Skydio X10 VT300-Z sensor package uses a transition zoom where it starts with a wide camera, zooms in with lossless digital zoom, then transitions to a 48MP telephoto lens.
This compact approach beats optical zoom lenses in several ways:
More compact form factor by using two short lenses instead of one long, off-balancing lens
Larger sensor size enables more detailed images and video
Get two optimal focal lengths to extend range
Optimized for low light with wider aperture (f/1.8 narrow and f/2.2 zoom) that lets in far more light than competitors
Custom actuator provides seamless 1-infinity meter focus across cameras
[/accordion]
[accordion heading="What are the different connectivity options for Skydio X10?"]
Skydio Connect enables seamless communication between the Skydio X10 drone, controller, and web browser through three differentiated connectivity options: SL, MH, and 5G. This flexible approach optimizes robust performance for the complex connectivity needs of enterprise and government drone operations.
| | |
| --- | --- |
| Skydio Connect SL | Skydio Connect SL provides a proprietary, optimized point-to-point wireless link between X10, the controller, and browser. With line-of-sight distances up to 12km, SL offers robust performance for most autonomous flight missions. |
| Skydio Connect MH | Skydio Connect MH utilizes advanced frequency hopping across multiple bands ideal for global operations. By avoiding interference or constraints of a single band, MH enables reliability for the most critical missions. |
| Skydio Connect 5G | Skydio Connect 5G incorporates the latest cellular technology for unlimited range. With the optional built-in 5G module, pilots can connect from anywhere with cellular coverage for true remote piloting. 5G is more robust to interference than WiFi and enables advanced applications like Remote Flight Deck for seamless hand-off between pilots. |
[note] You will select your Skydio Connect option at the time of purchase [/note]
[/accordion]
[accordion heading="What is Skydio Extend?"]
Skydio Extend is a new software product and related professional services solution designed to integrate data and automate workflows between Skydio Cloud and non-Skydio applications.
For more information visit Skydio Extend Frequently Asked Questions.
[/accordion]
[accordion heading="What is Remote Flight Deck?"]
Skydio Remote Flight Deck is the cockpit experience that allows pilots to fly a mission from anywhere with a web browser or the X10 controller. Flights initiated by the local pilots have an infinite range in areas with cellular coverage. Local pilots or teams on the ground can launch flights and then hand off flight control to a remote pilot anytime. Live streaming of the flight ensures that all stakeholders have visibility for complete situational awareness.
Pilot drones from anywhere
Launch and fly directly from the browser, with unlimited range offered by 5G connectivity wherever cellular coverage is available.
Empower teamwork in the skies
Enable fluid handoffs between ground and remote pilots, ensuring the right pilot is in command in every situation.
Enhance team situational awareness
Live stream flights for remote and local pilots to share a common operating picture, enabling teams to make informed decisions in real time.
[/accordion]
[accordion heading="Is Remote Flight Deck compatible with Skydio X2?"]
Remote Flight Deck is only possible with the Skydio Connect 5G available on Skydio X10.
[/accordion]
[accordion heading="Is there a Dock for Skydio X10?"]
We are working on a Dock for Skydio X10, with a target delivery date next year. If you're interested in remote operations with a Dock, we can work with you on a plan to design your program and ensure you're among the first to receive X10 docks when they're available. One way is to start with remote operations using Remote Flight Deck and 5G-enabled X10s.
[/accordion]
[accordion heading="Are you discontinuing your other drones?"]
No. Skydio 2+ and Skydio X2 will continue to be available. While we believe Skydio X10 is the best choice for the majority of our customers, Skydio 2+ is still a great option for indoor use and in extremely tight spaces. Skydio X2 will continue to be deployed at scale with our defense and government customers.
[/accordion]
[accordion heading="Can I use my Skydio Enterprise Controller with Skydio X10?"]
While the Skydio X10 controller looks similar to the Enterprise Controller, there has been a generational shift in antenna technology, embedded hardware, and operator software for optimization with X10.
As a result, Skydio X10 is not compatible with the Skydio Enterprise Controller.
[note] At launch, our new X10 Controller will not be backward compatible with Skydio 2, Skydio 2+, or X2 drone models. [/note]
[/accordion]
Skydio, Inc. A0417
Was this article helpful?